We at
Sound
Witness
listen to multiple Christian podcasts, and would like to pass on to you what we consider some of the best of what's out there. Each of these podcasts is highly recommended.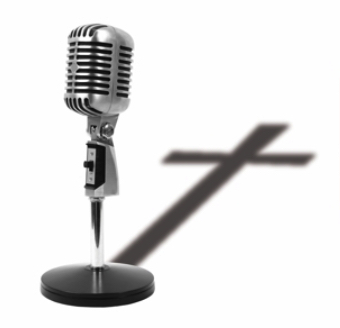 Issues, Etc.
™ Talk Radio
– A Christ-centered cross-focused talk radio program with Host Todd Wilken.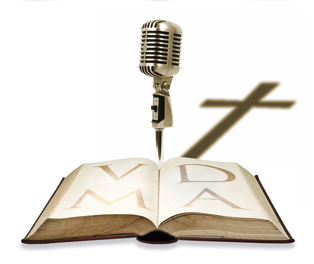 The Word of the Lord Endures Forever
– Study the Bible with the superlative Pastor Will Weedon.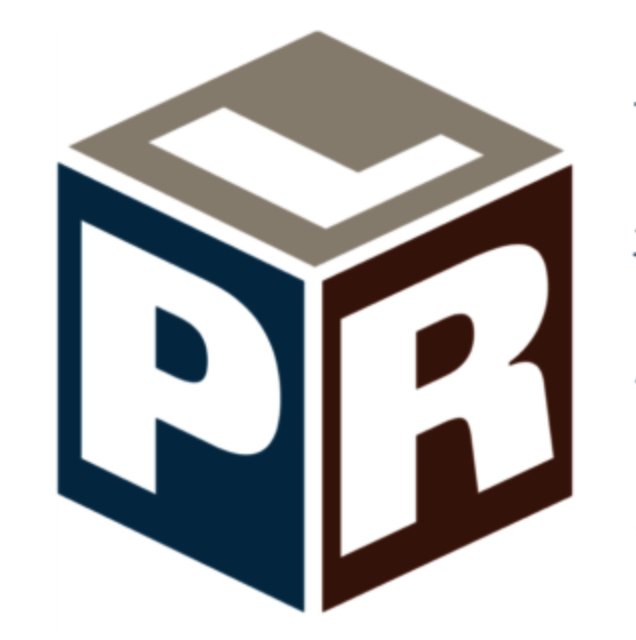 Lutheran Public Radio
– Listen to free streaming sacred Christian music 24/7.
Listed topically below are what we consider to be some of the best
Issues, Etc.
podcasts:
Apologetics
Dr. Craig Evans, Dean of the School of Christian Thought at Houston Baptist University, spells out the reliability of the New Testament manuscripts.
Show date 1/18/21 Click here to listen
Dr. Phillip Johnson, author of the book Darwin on Trial, discusses naturalism.
Show date 11/8/19 Click here to listen
Dr. Paul Maier, Professor Emeritus of Ancient History at Western Michigan University, looks at the historicity of Christianity.
Show date 7/2/08 Click here to listen
Dr. Angus Menuge of Concordia University–Wisconsin answers the argument that Christianity is anti-science.
Show date 12/10/20 Click here to listen
Dr. Angus Menuge, author of Agents Under Fire: Materialism and the Rationality of Science, answers philosophical objections to Christianity.
Show date 9/19/16 Click here to listen
Dr. John Warwick Montgomery, Director of the International Academy of Apologetics, Evangelism & Human Rights, answers the question "Is America a Christian Nation?" Show date 7/4/13 Click here to listen
Attorney Craig Parton, author of the book The Defense Never Rests: A Lawyer's Quest for the Gospel, discusses Christian apologetics.
Show date 5/16/11 Click here to listen
Pastor Chris Rosebrough of Kongsvinger Lutheran Church in Oslo, Minnesota, takes a critical look at vision-casting leaders in the Church.
Show date 4/18/17 Click here to listen
Dr. Alvin Schmidt, Professor Emeritus at Illinois College, teaches an apologetics lesson on sociology and the influence of neo-Marxism.
Show date 11/2/16 Click here to listen
Dr. Alvin Schmidt, author of How Christianity Changed the World, considers Western Civilization: Is it a blessing or a curse?
Show date 2/6/18 Click here to listen
J. Warner Wallace, author of Cold-Case Christianity: A Homicide Detective Investigates the Claims of the Gospels, makes a forensic examination of the Gospel accounts.
Show date 7/1/13 Click here to listen
The Arts
Rev. Dr. Kirk Clayton, pastor of Zion Lutheran Church in Mascoutah, Illinois, expounds on the Church's call to create that which is beautiful and noble via the performing, visual, musical, and literary arts, so that we might dwell on the glory of God in our midst.
Show date 3/5/18 Click here to listen
How does George Frideric Handel's Messiah proclaim the resurrection of Jesus Christ? Listen to some great music as Dr. Joseph Herl, Professor of Music at Concordia University–Nebraska, playfully exegetes Handel's classic oratorio. Highly recommended.
Show date 4/23/19 Click here to listen
Dr. Joseph Herl, author of Worship Wars in Early Lutheranism: Choir, Congregation, and Three Centuries of Conflict, introduces us to the incarnation in Handel's Messiah.
Show date 12/27/12 Click here to listen
Dr. Robin Leaver, Emeritus Professor of Sacred Music at Westminster Choir College of Rider University, examines the life and work of Johann Sebastian Bach.
Show date 7/24/15 Click here to listen
Dr. Louis Markos of Houston Baptist University explains how to read Greek and Roman mythology with Christian eyes.
Show date 11/16/20 Click here to listen
Dr. Angus Menuge, Chairman of the Department of Philosophy at Concordia University–Wisconsin, discusses the impact of Lutheran theology on the arts and sciences in Luther's day.
Show date 8/4/15 Click here to listen
Dr. Jonathan Wessler, Minister of Music at First Lutheran Church in Boston, takes a look at 18th century composer Johann Sebastian Bach.
Show date 3/19/19 Click here to listen
Dr. Dan Zager of Eastman School of Music surveys the life and work of 18th century composer and Kantor Johann Sebastian Bach.
Show date 7/27/18 Click here to listen
The Christian Life
Pastor Matt Harrison, President of the Lutheran Church–Missouri Synod, reintroduces us to the Biblical meaning of mercy. Highly recommended.
Show date 6/30/09 Click here to listen
Pastor Bryan Wolfmueller introduces us to the confession of Christ through the Church year.
Show date 4/8/21 Click here to listen
Rev. Dr. Richard Stuckwisch, pastor of Emmaus Lutheran Church in South Bend, Indiana, provides a pastoral perspective on contraception.
Show date 1/3/17 Click here to listen
Culture
Pr. Larry Beane, pastor of Salem Evangelical Lutheran Church in Gretna, Louisiana, marks the 50th anniversary of the war on poverty and its effect on the Church's mercy work.
Show date 1/9/14 Click here to listen
Rev. Dr. John Bombaro, missionary to Latvia, considers the use of the term "passed away" in this Issues, Etc. segment.
Show date 11/11/20 Click here to listen
Pastor Paul Dare of Zion Lutheran Church in Alexandria, Minnesota, provides an introduction to cultural Marxism.
Show date 2/25/21 Click here to listen
Dr. Anthony Esolen, author of Out of the Ashes: Rebuilding American Culture, discusses the decline of American culture and the restoration of truth.
Show date 2/20/17 Click here to listen
Dr. Anthony Esolen, professor at Magdalen College of the Liberal Arts, discusses the war on reality.
Show date 10/12/20 Click here to listen
Are you Woke? Is one of your goals to practice social justice? If so, you've been influenced by the academic discipline of Critical Theory, which has broadly influenced today's Western political thought. Dr. Adam Francisco, Assistant Professor of Historical Theology at Concordia University–Irvine, explains.
Show date 1/13/21 Click here to listen
Scott Klusendorf of Life Training Institute presents a fabulous Pro-Life defense.
Show date 4-29-13 Click here to listen
Greg Koukl of Stand to Reason speaks on the intolerance of contemporary tolerance.
Show date 4/22/15 Click here to listen
Brad Miner, author of The Compleat Gentleman: The Modern Man's Guide to Chivalry, introduces us to chivalry.
Show date 6-29-09 Click here to listen
Dr. Jennifer Roback Morse, President and founder of the Ruth Institute, looks at feminism's celebration of the 40th anniversary of Ms. Magazine.
Show date 11/16/11 Click here to listen
Dr. Jennifer Roback Morse, author of The Sexual State: How Elite Ideologies Are Destroying Lives and Why the Church Was Right All Along answers the question, "Where has the sexual revolution gotten us?"
Show date 5/24/19 Click here to listen
Dr. Peter Scaer of Concordia Theological Seminary offers a pastoral perspective on 40 Years of Roe v. Wade.
Show date 1/8/13 Click here to listen
Dr. Peter Scaer, President of Allen County Right to Life, discusses the early marketing of abortion.
Show date 1/22/15 Click here to listen
Dr. Gene Edward Veith, author of Modern Fascism: The Threat to the Judeo-Christian Worldview, speaks on fascism.
Show date 4/23/15 Click here to listen
Suzanne Venker, author of The Alpha Female's Guide to Men and Marriage, makes a secular case against feminism.
Show date 5/25/15 Click here to listen
Doctrine
Dr. Al Collver, former Director of Church Relations for the Lutheran Church–Missouri Synod, examines how the rejection of natural law and the ordination of women go together.
Show date 2/18/11 Click here to listen
Pastor Bill Cwirla of Holy Trinity Lutheran Church in Hacienda Heights, California, explains what it means to be simultaneously saint and sinner.
Show date 7-23-12 Click here to listen
Pastor Bill Cwirla looks at the vocations of husbands and wives.
Show date 10/17/13 Click here to listen
Dr. Brian Kachelmeier, author of Reading Isaiah with Luther, discusses the bound conscience. What is it, and to whom, or what, should it be bound?
Show date 3/23/17 Click here to listen
The late Rev. Dr. Kurt Marquart criticizes the Joint Declaration on the Doctrine of Justification.
Show date 10/26/2011 Click here to listen
Rev. Dr. Benjamin Mayes of Concordia Theological Seminary answers the questions "How can God's will for your life be determined?" "Can I change vocations?" He examines how the popular way of understanding the doctrine of vocation may be misused to bind Christian freedom on the one hand, and to give freedom where there should be law and structure on the other, using the lens of Luther's views on Baptism and vocation. Highly recommended.
Show date 1/25/19 Click here to listen
Dr. John Warwick Montgomery, author and editor of more than seventy books, examines the evidence for the resurrection and debunks common objections.
Show date 4/1/18 Click here to listen
Rev. Dr. Scott Murray of Memorial Lutheran Church in Houston considers the hiddenness of God and the theology of the cross.
Show date 10/20/10 Click here to listen
Rev. Dr. Steven Parks of Concordia University–Irvine discusses Baptism. Is it a work? And if so, whose work is it, yours, or God's?
Show date 8-13-13 Click here to listen
Pastor Jeremy Rhode of Faith Lutheran Church in Capistrano Beach, California, explains how the royal priesthood plays out in the life of you and your neighbor, and contrasts that with the concept that everyone is a minister. Highly recommended.
Show date 11/14/14 Click here to listen
Pastor Jeremy Rhode of Faith Lutheran Church in Capistrano Beach, California, examines the theology of the cross: The theologian of glory (you and me) must be put to death.
Show date 3/21/11 Click here to listen
Pastor Jeremy Rhode of Faith Lutheran Church in Capistrano Beach, California, contrasts Evangelical and Lutheran theology in this six-part series titled "Pastoral Care for Former Evangelicals." You'll be richly rewarded for your time, no matter which "branch" of Christianity you're from:

Part 1: Discerning the Will of God Highly recommended.
Show date 8-3-11 Click here to listen
Part 2: In Remembrance of Me, discussing the Lord's Supper
Show date 8-17-11 Click here to listen
Part 3: The Office of the Pastor
Show date 8-24-11 Click here to listen
Part 4: This is My Body
Show date 9-14-11 Click here to listen
Part 5: The Christian Life
Show date 9-21-11 Click here to listen
Part 6: The Divine Service
Show date 10-26-11 Click here to listen
Pastor Ken Schurb of Zion Lutheran Church in Moberly, Missouri, discusses the differences between Calvinism and Lutheranism. Are you a 1 1/2 point Calvinist? Find out here.
Show date 10-25-11 Click here to listen
Rev. Bryan Wolfmueller, pastor of St. Paul Lutheran Church and Jesus Deaf Lutheran Church in Austin, looks at God's ordered creation in the Three Estates: Church, Family and Government. Highly recommended.
Show date 11/24/17 Click here to listen
Education
Cheryl Swope, author of Simply Classical: A Beautiful Education for Any Child, reviews classical education.
Show date 8/8/13 Click here to listen
Exegetical Studies
Dr. Kenneth Bailey, author, lecturer in Middle Eastern New Testament studies, and a forty year Middle East resident, offers an exegetical and cultural gaze on the first Christmas.
Show date 12/24/08 Click here to listen
Sainted Rev. Dr. Louis Brighton exegetes the book of Revelation and the incarnation.
Show date 12/23/08 Click here to listen
Dr. Arthur Just of Concordia Theological Seminary discusses Jesus on the Road to Emmaus.
Show date 4/27/18 Click here to listen
Dr. Arthur Just, Co-Director of the Good Shepherd Institute of Pastoral Theology and Sacred Music, contemplates Mary, the mother of our Lord.
Show date 8/13/19 Click here to listen
Are you a little unclear on what's actually going on in the Book of Job? Pr. Bryan Wolfmueller, author of Has American Christianity Failed, straightens it all out in this Issues, Etc. segment.
Show date 6/4/18 Click here to listen
Faith
Pastor Bryan Wolfmueller, author of And Take They our Life: Martin Luther's Theology of Martyrdom, discusses Christ's victory over the world, the sinful flesh, and the devil. Highly recommended.
Show date 9/23/19 Click here to listen
History
Dr. Louis Brighton, sainted Professor Emeritus of New Testament at Concordia Seminary, St. Louis, MO reviews the history of John the Apostle.
Show date 12/26/08 Click here to listen
Dr. Uwe Siemon-Netto debunks the notion that Luther was anti-Semitic.
Show date 11/14/14 Click here to listen
Islam
Dr. Adam Francisco, Executive Editor of 1517, provides an introduction to the Koran and Surah 9.
Show date 9/11/18 Click here to listen
Dr. Adam Francisco, Faculty Fellow of Wittenberg Institute, examines the doctrines of the Koran on loyalty and enmity.
Show date 1/30/20 Click here to listen
Raymond Ibrahim, author of Sword and Scimitar: Fourteen Centuries of War between Islam and the West, speaks on the history of conflict between Islam and the West.
Show date 8/7/18 Click here to listen
Middle East and Islam expert Raymond Ibrahim details Christian persecution under Islam.
Show date 5/20/13 Click here to listen
Dr. Bob Reilly, author of The Closing of the Muslim Mind: How Intellectual Suicide Created the Modern Islamist Crisis, discusses how the disconnect between reason and reality in Islamic theology led to a view of Allah as arbitrary and incomprehensible. This god exists only as pure will, devoid of reason (Logos), resulting in a worldview in which there is no rational order in the universe, making moral philosophy, and ultimately any type of political order, impossible. Highly recommended.
Show date 6/2/10 Click here to listen
Robert Spencer of Jihad Watch considers freedom of speech and Islam.
Show date 7/25/17 Click here to listen
Robert Spencer, author of The History of Jihad: From Muhammad to ISIS, answers the question, "Is Islam a Religion of Peace?"
Show date 5/18/09 Click here to listen
David Wood, head of Acts 17 Apologetics, explains Islamic Jihad and Just War Theory.
Show date 3/18/13 Click here to listen
Piety
Pastor Peter Bender of Peace Lutheran Church in Sussex, Wisconsin, considers the Christian life of vocation.
Show date 3/3/14 Click here to listen
Pastor Jonathan Fisk, author of Without Flesh: Why the Church Is Dying Even Though Jesus Is Still Alive, frankly discusses the vanishing virtues of modesty and self-control in this segment on Issues, Etc. Well worth a listen.
Show date 11/15/17 Click here to listen
Dr. John Kleinig of Australian Lutheran College talks about prayer. His insights on prayer may surprise you, as he teaches what prayer is and how we should pray.
Show date 8/11/11 Click here to listen
Pastor David Petersen, Departmental Editor of Gottesdienst: The Journal of Lutheran Liturgy examines private confession and absolution: What is it and what's it good for?
Show date 4/20/10 Click here to listen
Pastor Will Weedon, host of the radio show The Word of the Lord Endures Forever, joyfully discusses classical Christian hymnody: Proclaiming who Christ is and what He's done through the centuries. Highly recommended.
Show date 3/25/16 Click here to listen
Pastor Will Weedon, author of the book Celebrating the Saints, speaks on good works: Discovering the opportunities that God lays before us.
Show date 2/9/18 Click here to listen
Political Thought
Iain Murray, Author of The Socialist Temptation, scrutinizes the Popularity of Socialism.
Show date 8/3/20 Click here to listen
Wesley Smith, Chair and Senior Fellow at the Discovery Institute's Center on Human Exceptionalism, vets the fight for legal rights for animals.
Show date 5/1/14 Click here to listen
Dr. R.J. Snell of the Witherspoon Institute explores the relativism and dogmatism of social justice revolutionaries.
Show date 12/2/20 Click here to listen
Glenn Stanton of Focus on the Family discusses sex, gender, and gender theory.
Show date 10/15/19 Click here to listen
Dr. Jordan Wales of Hillsdale College examines Alt-Right Identitarianism.
Show date 2/13/18 Click here to listen
Science
Dr. Cal Beisner of the Cornwall Alliance for the Stewardship of Creation reviews a recent New York Times story on carbon emissions.
Show date 7/10/19 Click here to listen
Dr. Ken Samples of Reasons to Believe discusses naturalism.
Show date 3/24/09 Click to listen
Theology
Dr. Steven Parks of Concordia University–Irvine studies the use and abuse of reason and their relationship to faith.
Show date 4/12/11 Click here to listen
Pastor Bryan Wolfmueller, author of the book A Martyrs Faith in a Faithless World, looks at the three broken ladders: moralism, mysticism and rationalism.
Show date 2/11/11 Click here to listen
Worship
Dr. John Bombaro, missionary to Latvia, discusses the dangers of dialogue preaching.
Show date 10/20/20 Click here to listen
Dr. John Bombaro, missionary to Latvia, explains the theological importance of preaching from the pulpit.
Show date 9/11/20 Click here to listen
Dr. Brian Kachelmeier, pastor at Redeemer Lutheran Church in Los Alamos, discusses the absence of the Trinity in Christian worship.
Show date 1/30/13 Click here to listen
Pastor Will Weedon, Assistant Pastor at St. Paul Lutheran Church in Hamel, Illinois, makes the case for classical Christian worship. Highly recommended.
Show date 5/8/15 Click here to listen